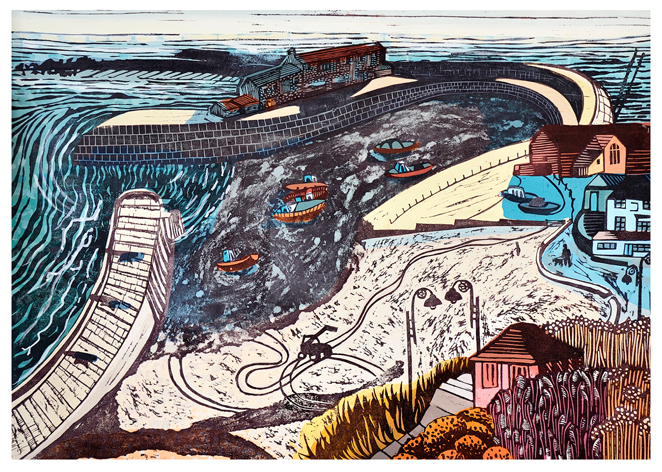 CROSSDOG is an art card publisher set up by Liz Somerville to produce cards from her original artworks.
Over many years Liz has perfected her style of print-making, developing a unique technique with linocuts and woodcuts combined with painted colour blocks, and her original work sells internationally.
The cards have been produced on small scale for the past five years, and having proved so successful in a number of retail outlets in Dorset, Liz decided it was time to take it seriously and spread the love to the rest of the country. These beautifully re-produced images enable anyone to take home a small slice of her talent. Liz's original work can be viewed in galleries and at exhibitions across the UK. To find out more please visit www.lizsomerville.co.uk
And in case you were wondering, the dog in question is Puffin, Liz's faithful companion. Cross because he doesn't get as many walks as he'd like.